So which ones are best?
Ok so i have tried quite a lot of different shampoos over the past year trying to find one that suits my hair type nourishing it without drying it out as its naturally frizzy. After being use to Loreal Elvive Smooth Intense for years i decided to try some new ones and give them a go. I saw adverts on tv and in magazines that promised to help dry/damaged hair. With mine being not quite Afro (hair stylists call it European hair) as its a mix of my fathers African American curls, native Indian and my moms naturally thick hair, it was eminent my hair was doomed to be thick, dry and frizzy from the get go. My hair needs natural oils, but not quite as much as real tight Afro curls, as i end up with a lot of greasy build up. I have always struggled to find hair products that help my hair without leaving it feeling heavy. For me the shampoo i love to use is one that doesn't add lots of build up, or dry it out leaving it feeling like straw. So here is the other shampoo's i have given a try this year: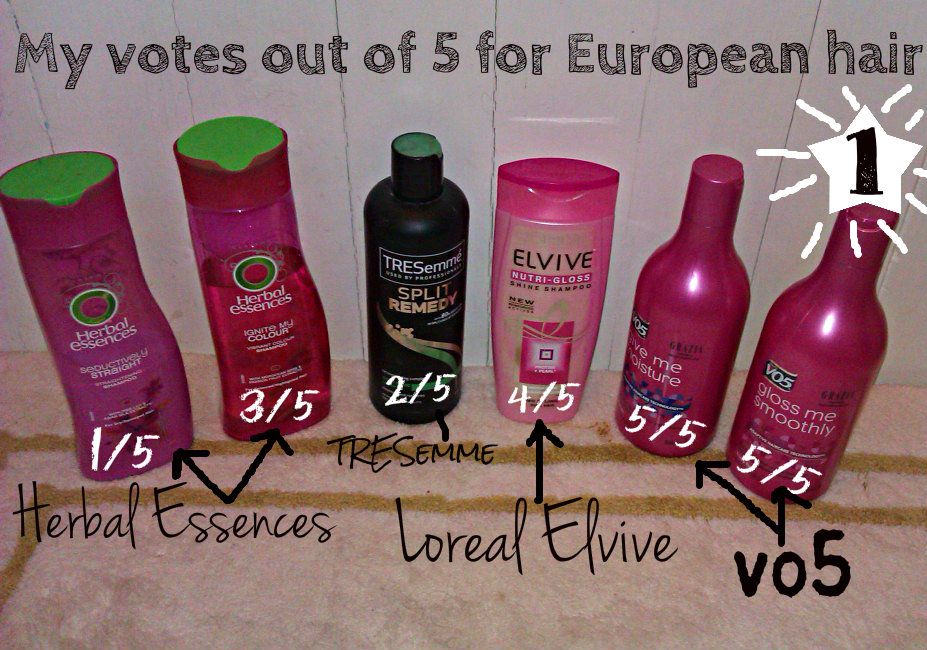 So which ones are best?
Ok so i have tried quite a lot of different shampoos over the past year trying to find one that suits my hair type nourishing it without drying it out as its naturally frizzy. After being use to Loreal Elvive Smooth Intense for years i decided to try some new ones and give them a go. I saw adverts on tv and in magazines that promised to help dry/damaged hair. With mine being not quite Afro (hair stylists call it European hair) as its a mix of my fathers African American curls, native Indian and my moms naturally thick hair, it was eminent my hair was doomed to be thick, dry and frizzy from the get go. My hair needs natural oils, but not quite as much as real tight Afro curls, as i end up with a lot of greasy build up. I have always struggled to find hair products that help my hair without leaving it feeling heavy. For me the shampoo i love to use is one that doesn't add lots of build up, or dry it out leaving it feeling like straw. So here is the other shampoo's i have given a try this year: